The year of Queen Victoria's accession, 1837, saw the inauguration of a new venture in West London - an attempt to establish a race-course which would rival Epsom and Ascot in its attractions. The prospectus, issued in 1836, stated that 'an extensive range of land, in a secluded situation, has been taken and thrown into one great Park, and is being fenced in all round by a strong, close, high paling. This Park affords the facilities of a STEEPLE-CHASE COURSE, intersected by banks and every description of fence; and also of a RACE-COURSE distinct from the Steeple-Chase Course; and each Course is capable of being suited to a Four Mile Race for Horses of the first class.'
The founder of this enterprise was a Mr John Whyte of Brace Cottage,
Notting Hill
, who had leased about 200 acres of ground from Mr James Weller Ladbroke, the ground landlord. The course as originally laid out was bounded approximately by
Portobello Road
,
Elgin Crescent
,
Clarendon Road
and the south side of
Ladbroke Square
. The main entrance was through an arch at the junction of
Kensington Park Road
with Pembridge Road. It was also intended to provide facilities for all forms of equestrian exercise and for other out-door sports on non-racing days.
The first meeting was held on 3rd June, 1837, with three races for a total prize list of £250 and was followed by a second meeting on the 19th. Although it was agreed that the company was brilliant and that many 'splendid equipages' were present, the quality of the racing met with a mixed reception, one writer calling the horses entered 'animated dogs' meat'. Furthermore, Mr Whyte, in his enthusiasm to enclose the course, had blocked up a right-of-way that crossed its centre and which enabled local residents to avoid the Potteries, a notorious slum. Some local inhabitants took the law into their own hands and cut the paling down at the point where the footpath entered the grounds of the race-course. As a result, the crowds on the first and subsequent days' racing were increased by the presence of unruly persons who, taking advantage of the footpath dispute, entered without paying for admission.
The next two years saw all attempts by Mr Whyte to close the footpath frustrated. There were summonses, counter summons, assaults, petitions to Parliament by the local inhabitants and the parochial authorities together with a wordy and scurrilous warfare in the columns of the press. There was even a plan at one time to make a subway under the race-course, but in 1839 Mr Whyte abandoned the unequal struggle and relinquished the eastern half of the ground.
The new course, renamed Victoria Park in honour of the young Queen, was extended northward to the vicinity of the present St Helen's Church, St Quintin's Avenue, and, as the prospectus pointed out, 'the race-course
Contribution type:

If you authorise our The Undeground Map Facebook app by clicking the Facebook logo at the top right of the screen, you can add stories, photos and more to this location.
Note that the Undeground Map Facebook app does not post to Facebook on your behalf.

Ian Gammons
Added: 3 Apr 2018 08:08 GMT
IP: 81.131.100.203
2:1:2497
Post by Ian Gammons: Pamber Street, W10

Born in Pamber Street but moved to Harlow, Essex in 1958 when I was three years old. The air wasn?t clean in London and we had to move to cleaner air in Harlow - a new town with very clean air!



Vallie Webster
Added: 16 Mar 2018 03:39 GMT
IP: 142.114.172.35
2:2:2497
Post by Vallie Webster: Tunis Road, W12

I visited my grandmother who lived on Tunis Road from Canada in approximately 1967-68. I remember the Rag and Bone man who came down the road with a horse and milk delivered to the door with cream on the top. I also remember having to use an outhouse in the back of the row house. No indoor plumbing. We had to have a bath in a big metal tub (like a horse trough) in the middle of the kitchen filled with boiled water on the stove. Very different from Canada. My moms madin name was Hardcastle. Interesting to see the maps. Google maps also brings the world closer.



Norman Norrington
Added: 19 Jan 2018 14:49 GMT
IP: 90.194.159.199
2:3:2497
Post by Norman Norrington: Blechynden Street, W10

In the photo of Blechynden St on the right hand side the young man in the doorway could be me. That is the doorway of 40 Blechynden St.

I lived there with My Mum Eileen and Dad Bert and Brothers Ron & Peter. I was Born in Du Cane Rd Hosp. Now Hammersmith Hosp.

Left there with my Wife Margaret and Daughter Helen and moved to Stevenage. Mum and Dad are sadly gone.

I now live on my own in Bedfordshire, Ron in Willesden and Pete in Hayling Island.

Have many happy memories of the area and go back 3/4 times a year now 75 but it pulls back me still.


Mary Harris
Added: 19 Dec 2017 17:12 GMT
IP: 217.63.194.106
2:4:2497
Post by Mary Harris: 31 Princedale Road, W11

John and I were married in 1960 and we bought, or rather acquired a mortgage on 31 Princedale Road in 1961 for £5,760 plus another two thousand for updating plumbing and wiring, and installing central heating, a condition of our mortgage. It was the top of what we could afford.

We chose the neighbourhood by putting a compass point on John's office in the City and drawing a reasonable travelling circle round it because we didn't want him to commute. I had recently returned from university in Nigeria, where I was the only white undergraduate and where I had read a lot of African history in addition to the subject I was studying, and John was still recovering from being a prisoner-of-war of the Japanese in the Far East in WW2. This is why we rejected advice from all sorts of people not to move into an area where there had so recently bee

Message truncated Show whole message


Maria Russ
Added: 7 Dec 2017 09:46 GMT
IP: 47.72.255.177
2:5:2497
Post by Maria Russ: Middle Row Bus Garage

My mum worked as a Clippie out from Middle Row Bus Garage and was conductress to George Marsh Driver. They travel the City and out to Ruislip and Acton duiring the 1950's and 1960's. We moved to Langley and she joined Windsor Bus Garage and was on the Greenline buses after that. It was a real family of workers from Middle Row and it formed a part of my early years in London. I now live in New Zealand, but have happy memories of the early years of London Transport and Middle Row Garage.
Still have mum's bus badge.

Happy times they were.


Julia elsdon
Added: 22 Nov 2017 18:19 GMT
IP: 87.112.95.228
2:6:2497
Post by Julia elsdon: Shirland Mews, W9

I didn't come from Shirland Mews, but stayed there when my father was visiting friends, sometime in the mid to late forties. As I was only a very young child I don't remember too much. I seem to think there were the old stables or garages with the living accommodation above. My Mother came from Malvern Road which I think was near Shirland Mews. I remember a little old shop which had a "milk cow outside". So I was told, it was attached to the front of the shop and you put some money in and the milk would be dispensed into your container. Not too sure if it was still in use then. Just wonder if anyone else remembers it.yz5


David Jones-Parry
Added: 3 Oct 2017 13:29 GMT
IP: 81.156.41.30
2:7:2497
Post by David Jones-Parry: Tavistock Crescent, W11

I was born n bred at 25 Mc Gregor Rd in 1938 and lived there until I joined the Royal Navy in 1957. It was a very interesting time what with air raid shelters,bombed houses,water tanks all sorts of areas for little boys to collect scrap and sell them on.no questions asked.A very happy boyhood ,from there we could visit most areas of London by bus and tube and we did.


Debbie hobbs
Added: 19 Sep 2017 09:08 GMT
IP: 92.40.89.28
2:8:2497
Post by Debbie hobbs : Raymede Street, W10

I SUPPLIED THE PICTURE ABOVE GIVEN TO TOM VAGUE TO PASS ON... ITS DATE IS C1906 ..IN THE DISTANCE IS RACKHAM STREET WITH ITS MISSION HALL, HEWER STREET TO THE RIGHT


Susan Wright
Added: 16 Sep 2017 22:42 GMT
IP: 120.154.67.244
2:9:2497
Post by Susan Wright: Bramley Mews, W10

My Great Grandmother Ada Crowe was born in 9 Bramley Mews in 1876.


David Jones-Parry
Added: 7 Sep 2017 12:13 GMT
IP: 86.152.78.135
2:10:2497
Post by David Jones-Parry: Mcgregor Road, W11

I lived at 25 Mc Gregor Rd from 1938 my birth until I joined the Royal Navy in 1957.Our house sided onto Ridgeways Laundry All Saints Rd. I had a happy boyhood living there


Brenda Jackson
Added: 13 Aug 2017 21:39 GMT
IP: 94.13.78.193
2:11:2497
Post by Brenda Jackson: Granville Road, NW6

My Gt Gt grandparents lived at 83 Pembroke Road before it became Granville Road, They were married in 1874, John Tarrant and Maryann Tarrant nee Williamson.
Her brother George Samuel Williamson lived at 95 Pembroke Road with his fwife Emily and children in the 1881 Census

Apparently the extended family also lived for many years in Alpha Place, Canterbury Road, Peel Road,


LDNnews
Added: 22 Jan 2019 11:30 GMT
IP:
3:12:2497
Post by LDNnews: Shepherds Bush Market
H&F Council Proposes 2.7% Rise in Council Tax Bills in 2019
Saying it has been 'forced' to plan increase after freezing tax in previous years

http://www.shepherdsbushw12.com/default.asp?section=info&link=http://neighbournet.com/server/common/hfnewcouncil1901.htm


LDNnews
Added: 22 Jan 2019 09:30 GMT
IP:
3:13:2497
Post by LDNnews: Goldhawk Road
Upcoming Roadworks Around Shepherd's Bush
Expect delays on Shepherd's Bush, Goldhawk and Bloemfontein Roads

http://www.shepherdsbushw12.com/default.asp?section=info&page=sbroadworks190121.htm


LDNnews
Added: 21 Jan 2019 16:27 GMT
IP:
3:14:2497
Post by LDNnews: Aldwych
Aubrey House
Aubrey House is a large 18th-century detached house with two acres of gardens in the Campden Hill area of Holland Park.

http://www.theundergroundmap.com/article.html?id=5531


LDNnews
Added: 21 Jan 2019 13:40 GMT
IP:
3:15:2497
Post by LDNnews: Shepherds Bush Market
Hammersmith Community Gardens Association Holds Free Workshops
Learn about willow weaving and grafting at Phoenix School Farm

http://www.shepherdsbushw12.com/default.asp?section=info&link=http://neighbournet.com/server/common/hcga1901a.htm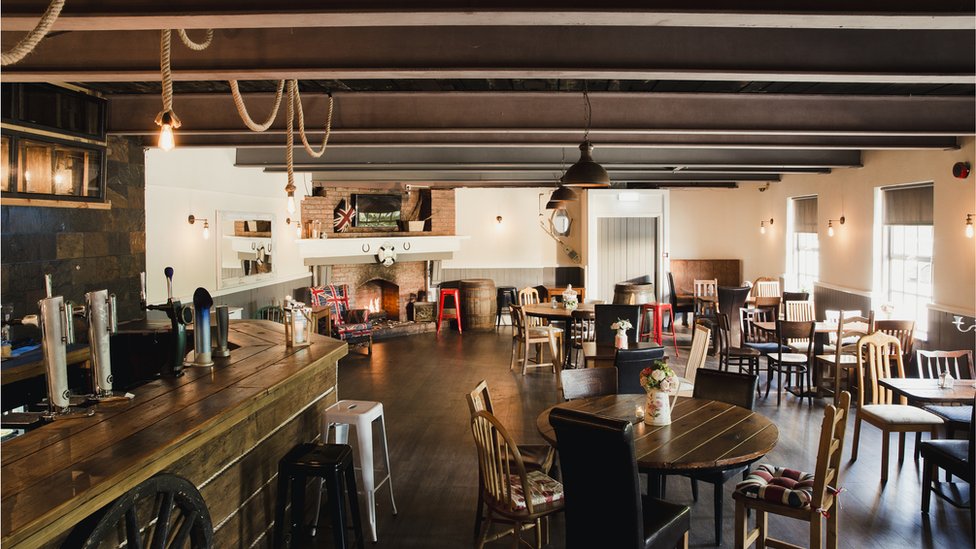 LDNnews
Added: 20 Jan 2019 01:30 GMT
IP:
3:16:2497
Post by LDNnews: Shepherds Bush
Dry January
The abstinence campaign may be good for our health but it has left pubs and brewers feeling nervous.

https://www.bbc.co.uk/news/business-46919490


VIEW THE NOTTING HILL AREA IN THE 1750s
The 1750 Rocque map is bounded by Sudbury (NW), Snaresbrook (NE), Eltham (SE) and Hampton Court (SW).
Outside these bounds, the 1750 map does not display.


VIEW THE NOTTING HILL AREA IN THE 1800s
The 1800 mapping is bounded by Stanmore (NW), Woodford (NE), Bromley (SE) and Hampton Court (SW).
Outside these bounds, the 1800 map does not display.


VIEW THE NOTTING HILL AREA IN THE 1830s
The 1830 mapping is bounded by West Hampstead (NW), Hackney (NE), Greenwich (SE) and Chelsea (SW).
Outside these bounds, the 1830 map does not display.


VIEW THE NOTTING HILL AREA IN THE 1860s
The 1860 mapping is bounded by Brent Cross (NW), Stratford (NE), Greenwich (SE) and Hammermith (SW).
Outside these bounds, the 1860 map does not display.


VIEW THE NOTTING HILL AREA IN THE 1900s
The 1900 mapping covers all of the London area.

The street is named after James Weller Ladbroke, who developed the Ladbroke Estate in the mid nineteenth century, until then a largely rural area on the western edges of London.
Ladbroke Grove station is located on the road. It originally opened as part of the Metropolitan Railway on 13 June 1864 as
with the extension of that line from Paddington to Hammersmith. It was renamed
The adjacent bridge and nearby section of the Westway (London) was regenerated in 2007 in a partnership including Urban Eye, Transport for London and London Underground. It is the nearest tube station to Portobello Road Market and on the route of the annual Notting Hill Carnival in August.